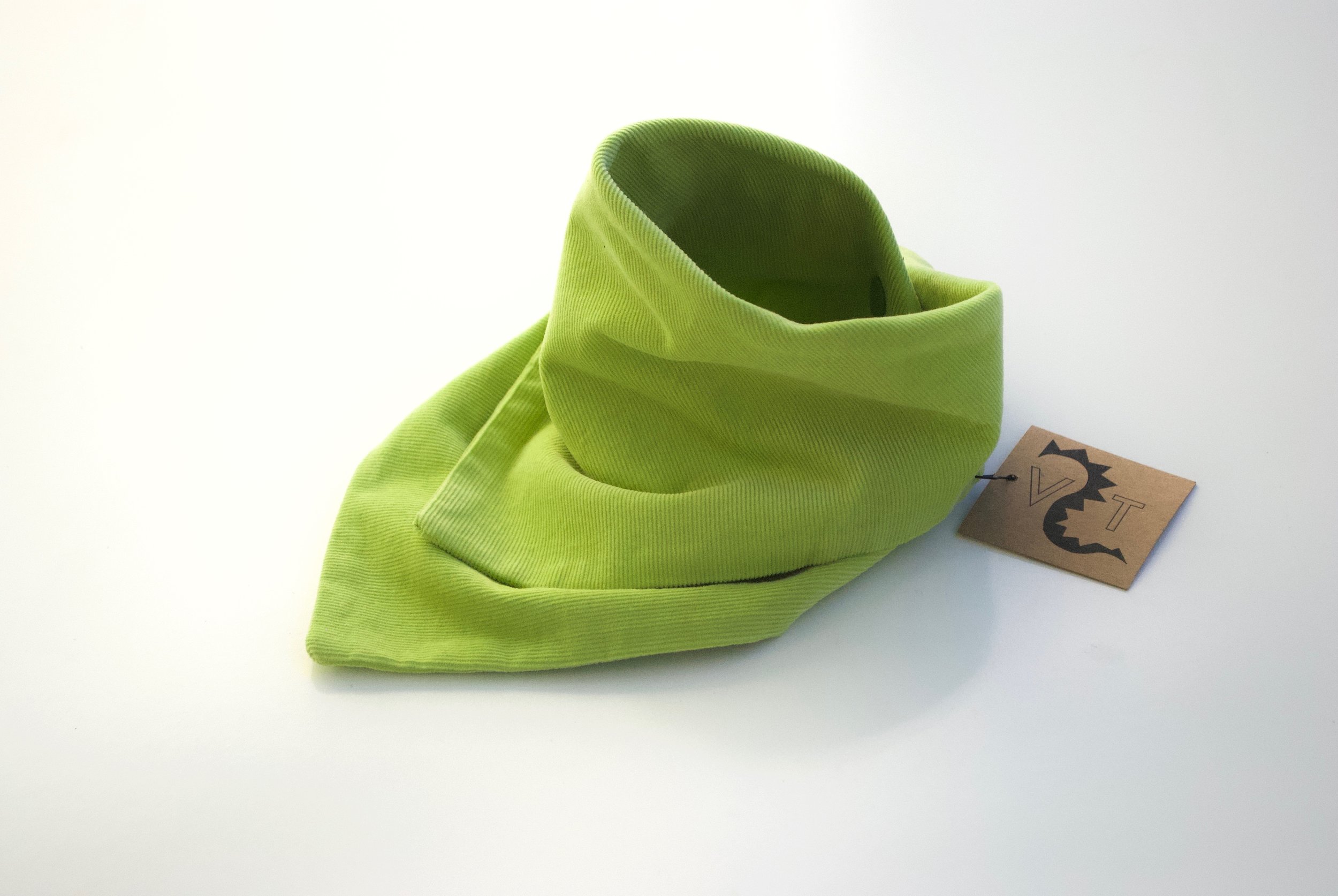 SHOP CLOTHES
Kiwi Corduroy Foldover Bandana
The best thing about the bandana bib is that it creates folds underneath your babe's chins, so it will catch the drool party instead of dripping straight off a flat round bib. Plus, they just look cool. Also, they literally will keep your kid cool because they're breathable, made from cotton corduroy.

Four neck snaps fit the new baby through the old baby through the toddler. Soft. Comfortable. Rad.

Unfold for a washcloth or pocket hanky.

NB-4T.

Now that my kid is, well, a kid, I like looping them through her belt loop for an on-hand booger rag.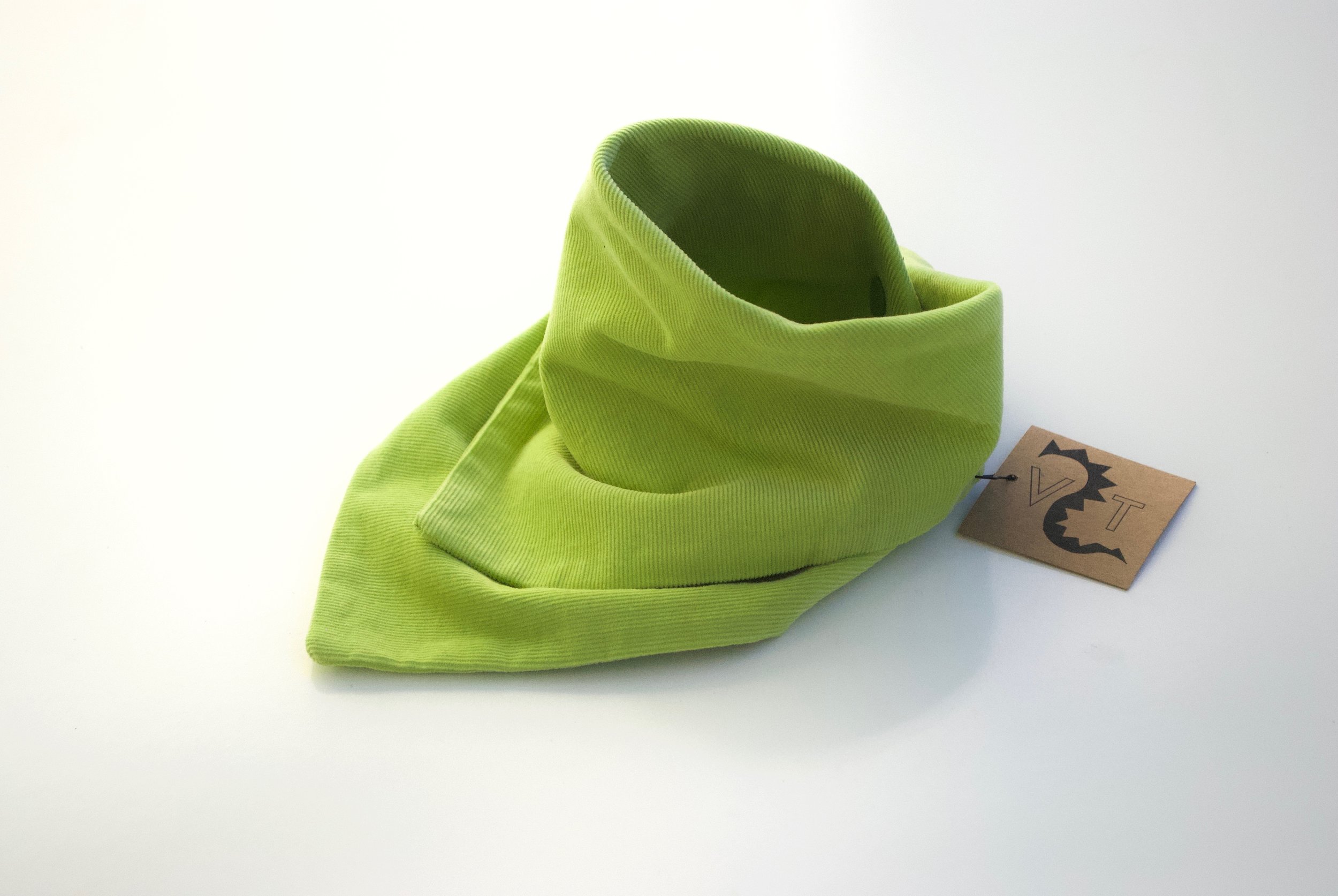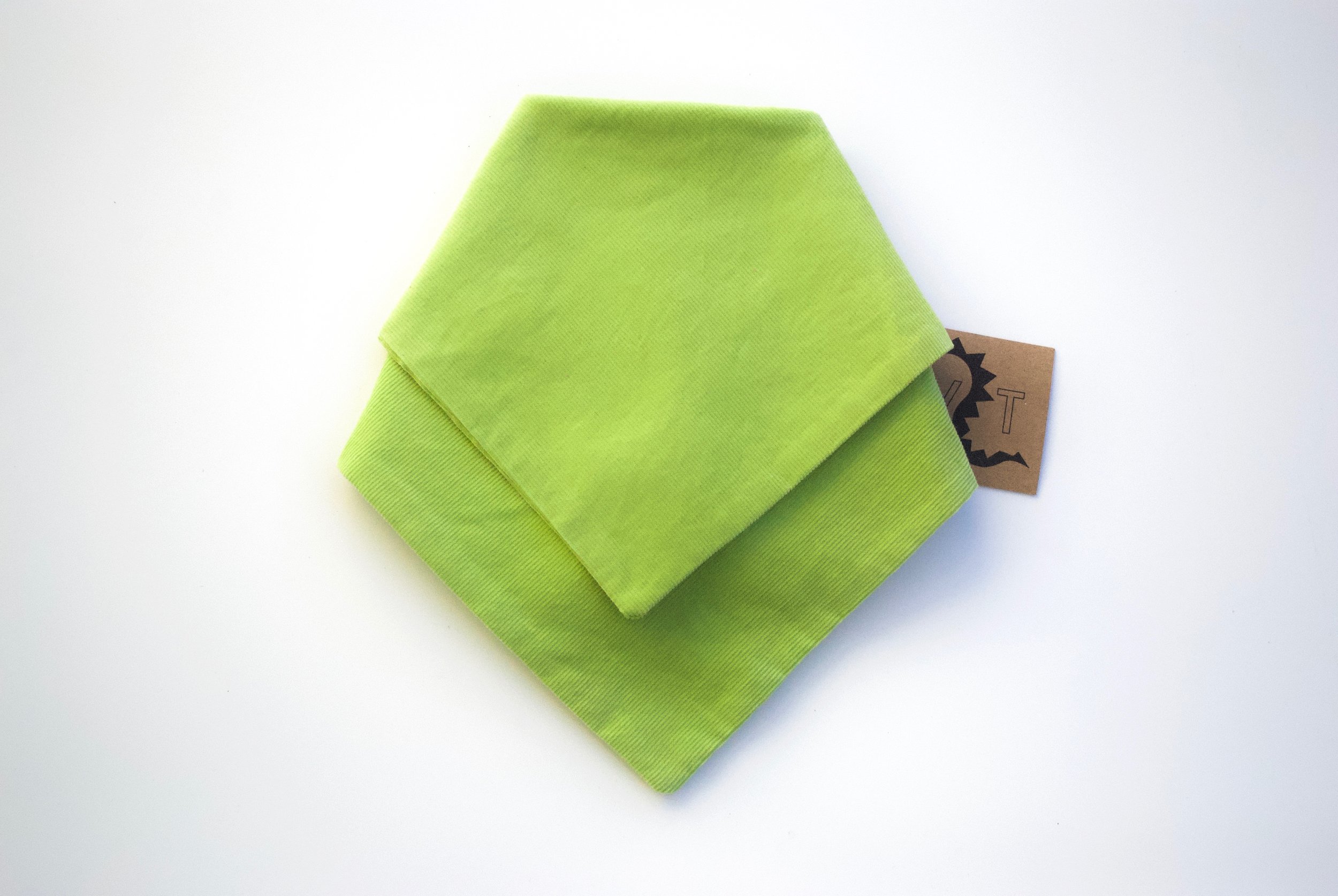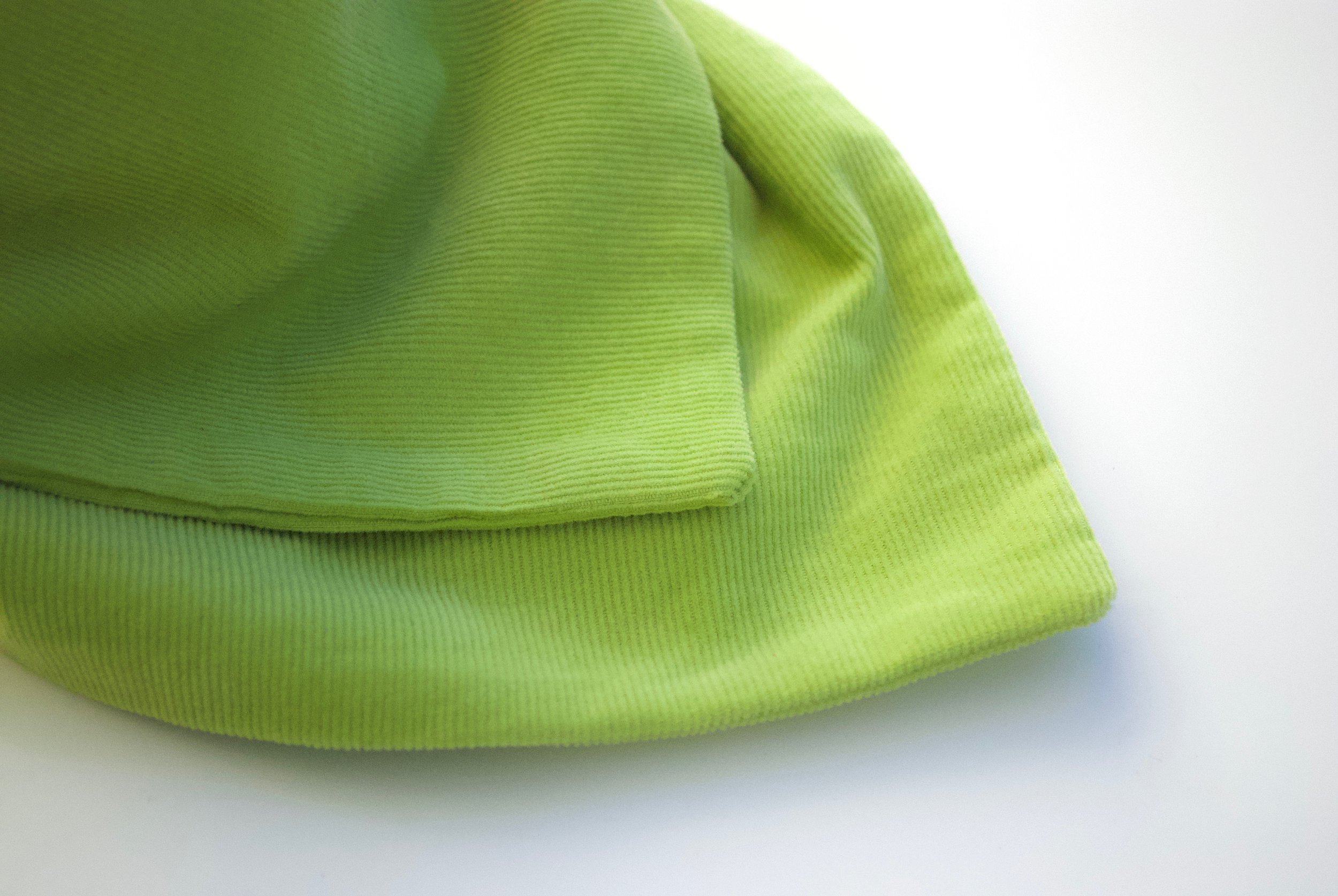 Additional Info
++++++++++++++++++++++++++++++++

100% Cotton Corduroy

++++++++++++++++++++++++++++++++

Care instructions: To keep in top condition, don't ever let your kid use! To care for as best as you can, wash delicate and hang to dry. To care for like you care for the rest of your clothes, wash and dry on extra low.