SHOP CLOTHES
Night Bats Organic Hooded Shirt
All clothes are for all kids.
++++++++++++++++++
Bats have boobies too. Can you spot the breastfeeding pup?
Our slim fit hooded shirts are made with organic cotton. This means they start out snuggly and only get softer over time. We love organic cotton because it is a natural textile. Polyester blends start out insanely soft, but they pill up and get scratchy after they hit the dryer a few times. The hooded shirts are a good choice to size up so they can be worn on their own or layered over other clothes when it gets colder. If you cloth diaper, tiny t-shirts are especially awesome, and they are hard to find!
Tip: Grab in short-sleeves so you can layer over another shirt in the winter or wear on its own during the summer.
+++++++++++++++++++
We recommend you order by height rather than age.
+++++++++++++++++++
This VT-exclusive artwork is printed on GOTS-certified organic cotton knit. The Global Organic Textile Standards are the leading standards in evaluating organic textiles, setting ecological and social responsibilities from the growth of the cotton through the welfare of the workers in the manufacturing process. The fabric is printed in the USA using eco-friendly, water-based digital printing with pigment inks. Traditional textile printing is a leading worldwide cause of water pollution; the environmentally conscious company we work with uses a process that uses almost no water at all, using Oeko-Tex 100 pigment inks that set restrictions on harmful chemicals such as lead. These fabrics are also free from fire-retardant chemicals.
Cut and sewn in Albuquerque, New Mexico. USA.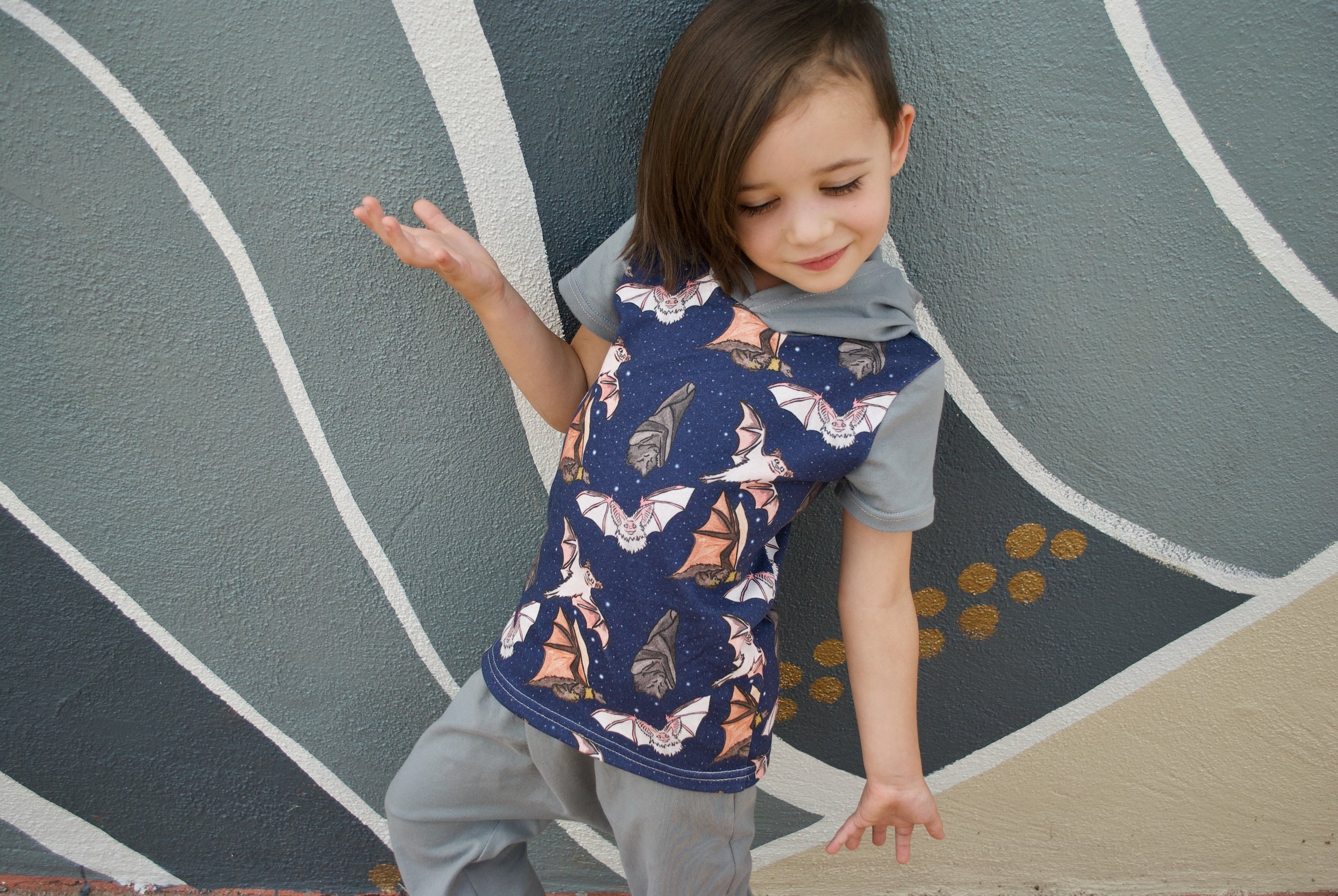 Additional Info
***************************************

Print: GOTS-Certified Organic Cotton
Trim: 95% Certified Organic Cotton / 5% Spandex

***************************************

Care instructions: To keep this in top condition, don't ever use it! To care for it as best as you can, wash delicate and hang to dry. To care for it like you care for the rest of your clothes, wash and dry on low.