SHOP CLOTHES
sale
Black Tonal Yoga Shorts
Our favorite babe wardrobe pieces are the ones constructed in just the right way to make them last longer than the others: a pillowcase dress with enough room at the arm to keep using until it's a shirt, the pant with a wide cuff at the bottom to use until it becomes a short, the leggings with the high rise to last from cloth diaper in babyhood to no diaper in toddlerhood.
These shorts are on our list.
These lovelies are solid black organic cotton knit with a cuff waistband that can unfold to adjust the rise, making them awesome for cloth diapering. There is no elastic around the waist, making them even more comfortable and accommodating for all baby bods.
Lets talk about this material. The body is from a midweight certified organic cotton knit. It's a solid dye, so you aren't going to see the fading you do in lots of adorable printed knit goods. These shorts are soft like warm butter, and they are straightup cotton, not a polyblend. Can you recall your sad favorite item that once was the softest thing on the planet but then you washed it and now its scratchy with little balls on it? This is not like that. This is the happy favorite item.
Happy birthday, tot. Or unbirthday.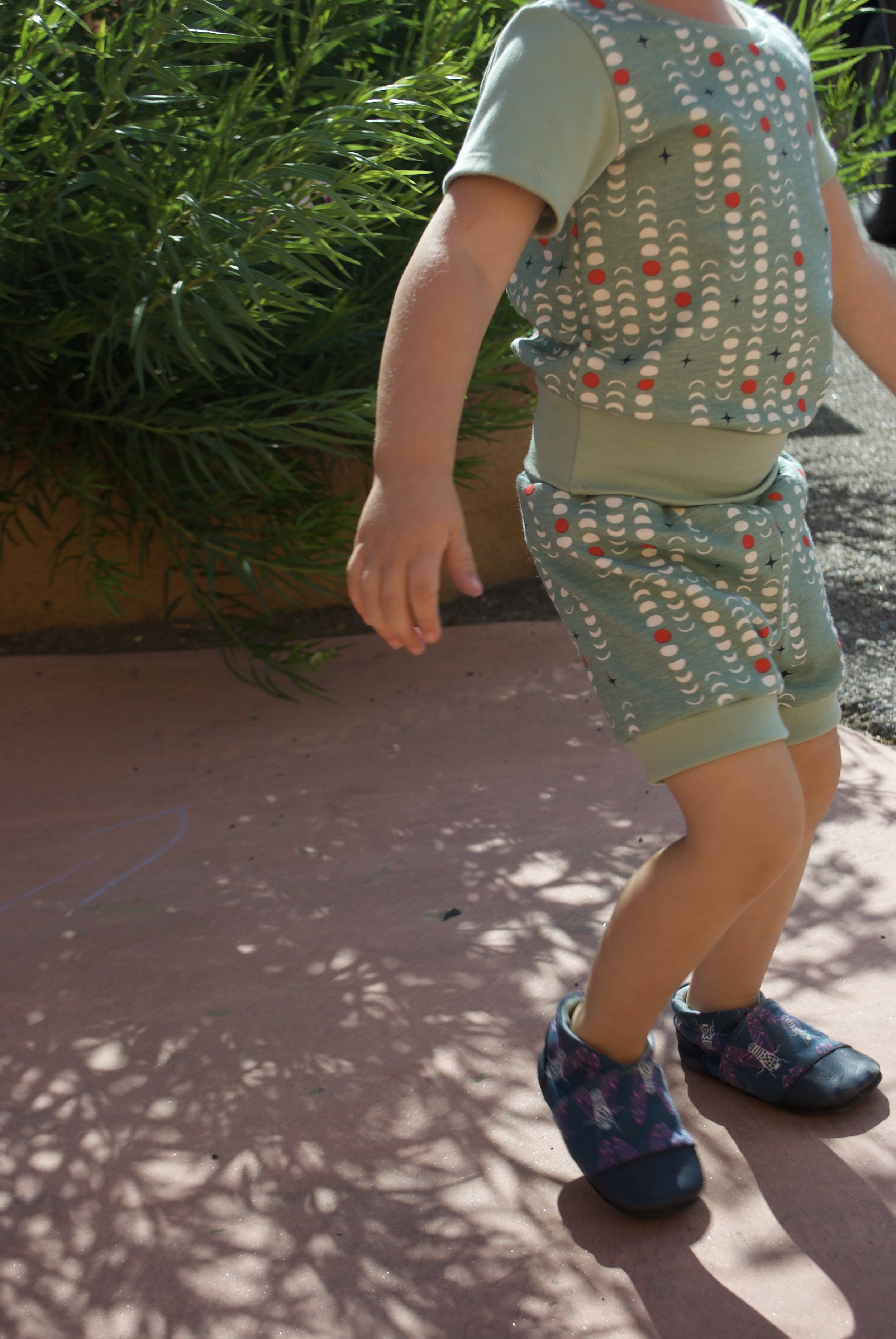 Additional Info
Certified Organic Cotton Knit with 5% elastane by Birch Organics
+++++++++++++++++++++
Care instructions: To keep in top condition, don't ever let your kid use! To care for as best as you can, wash delicate and hang to dry. To care for like you care for the rest of your clothes, wash and dry on extra low.