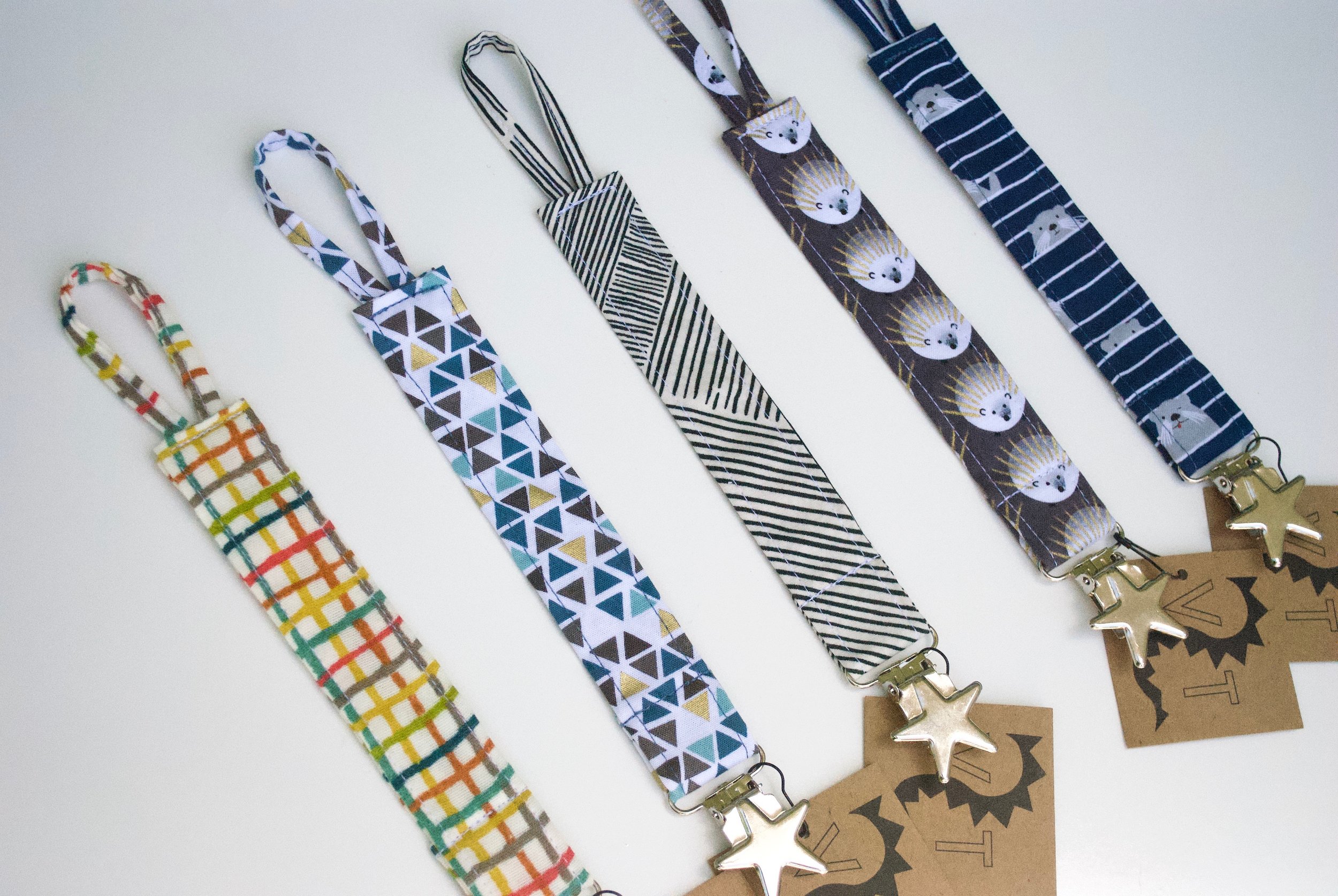 SHOP CLOTHES
Pacifier Clip / Toy Clip
The moment your kid realizes you will pick up anything they throw, they find it hilarious to make you play fetch. Reclaim your power! Use a pacifier clip! Pull through anything with a loop, then clip it to your kid. Now you're the one laughing.
6" long, not including loop and clip.
100% Cotton. Machine washable.