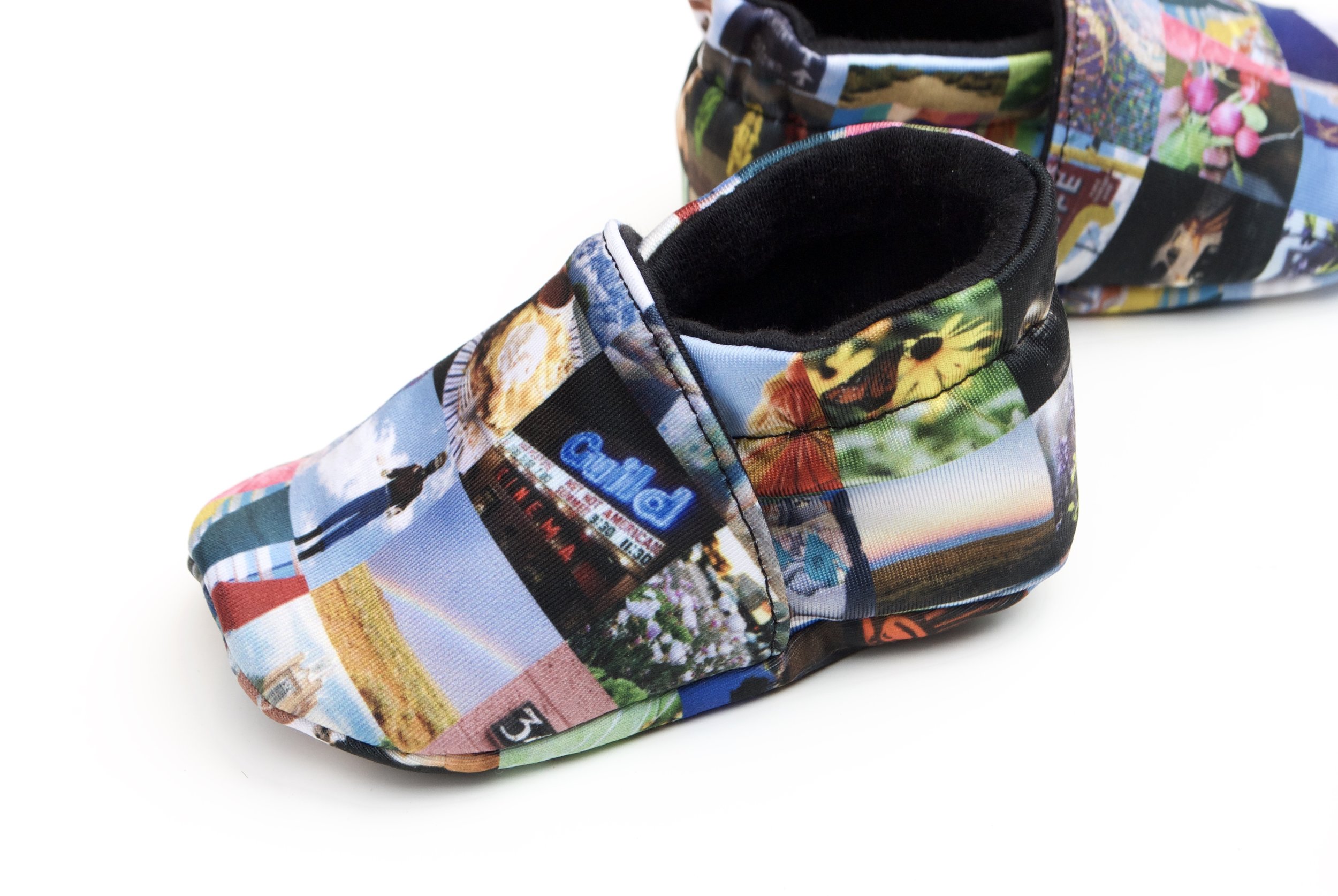 SHOP KICKS
Albuquerque Scavenger Hunt Baby Kicks
These Albuquerque kicks are the coolest.

They stretch across the top, awesome for babes with all kinds of feet.

The outside fabric is a soft polyester lycra, the inside fabric is organic cotton. Elastic around the ankle keeps them on! Love them and then pass them along to the next baby you know. Go hand-me-downs.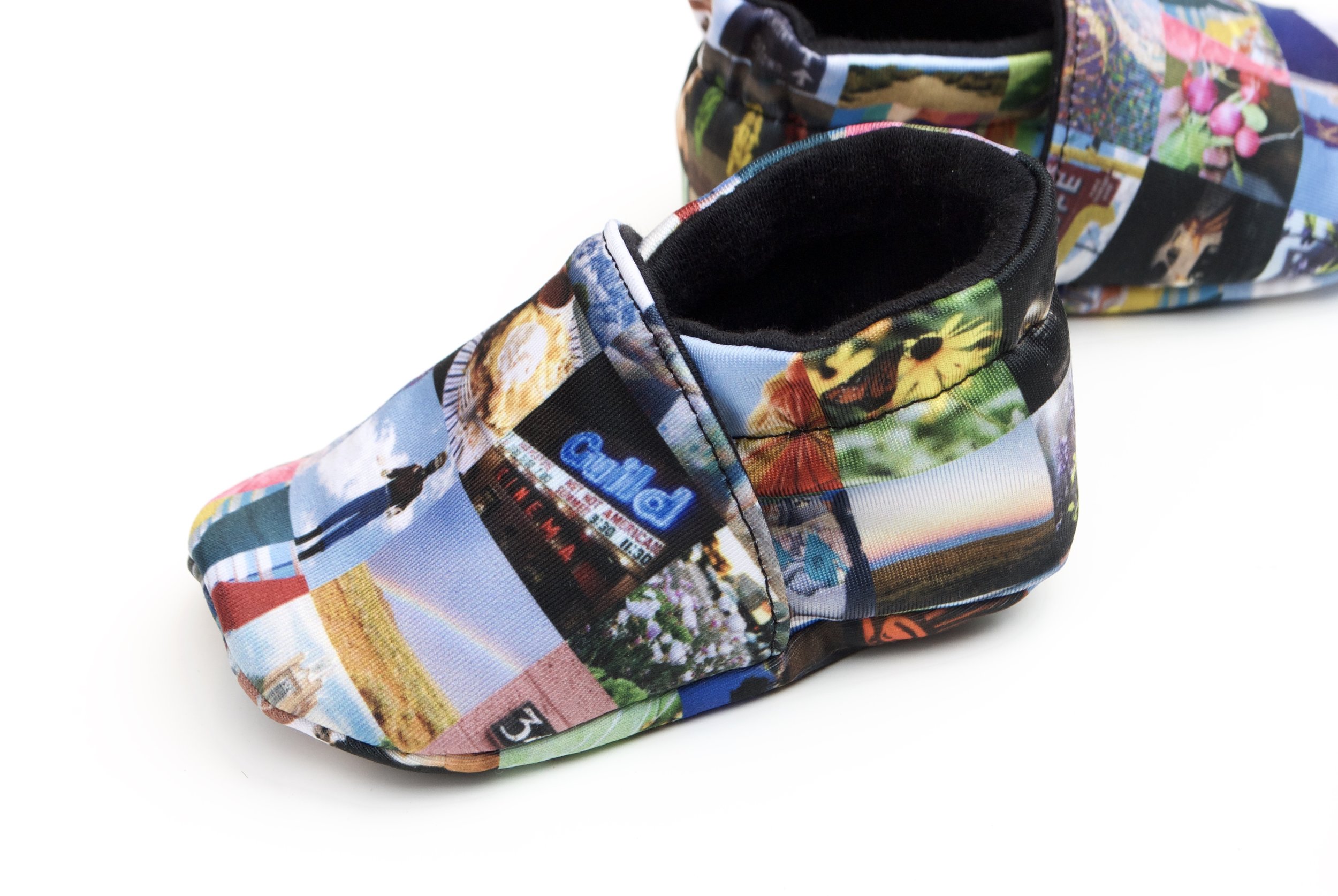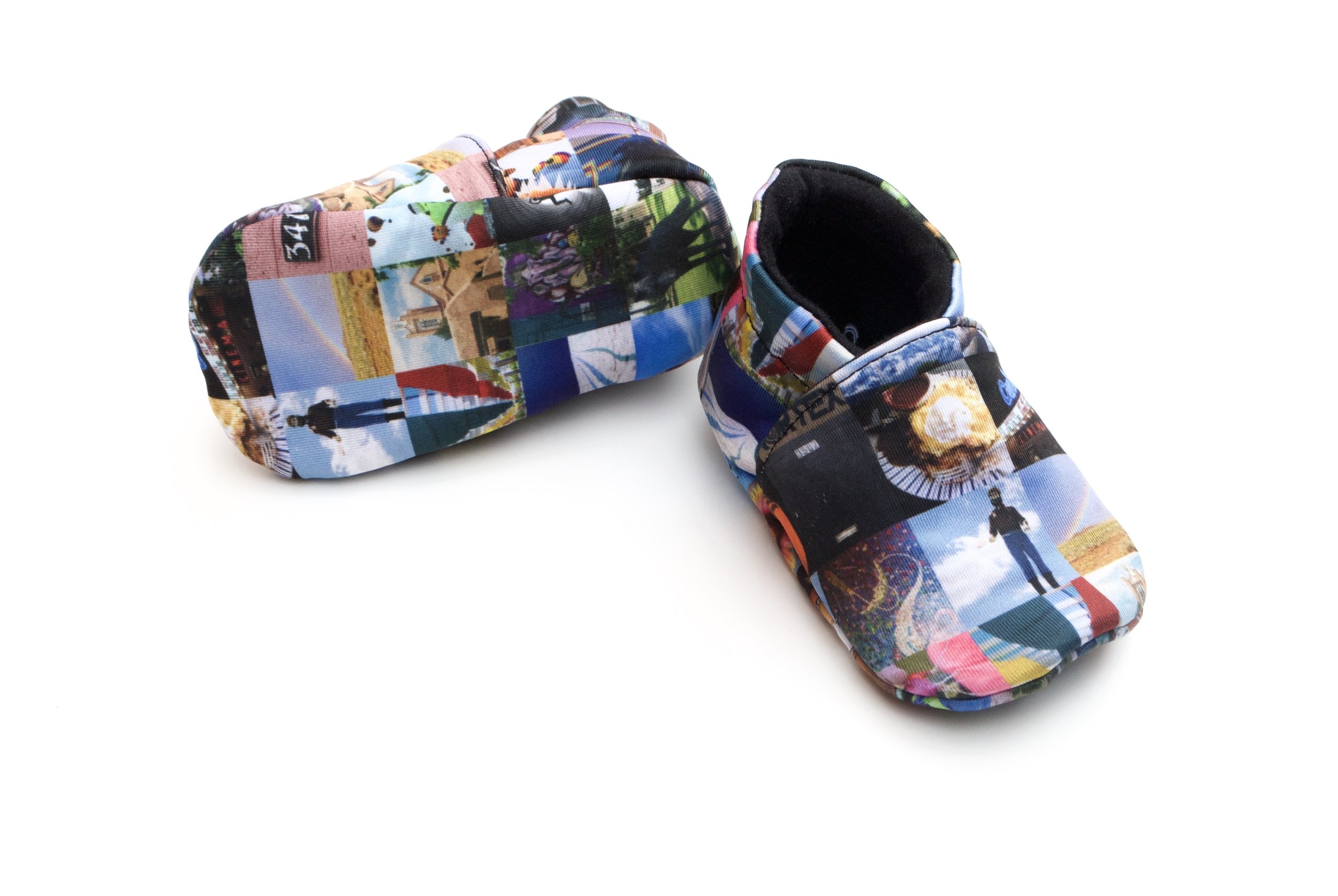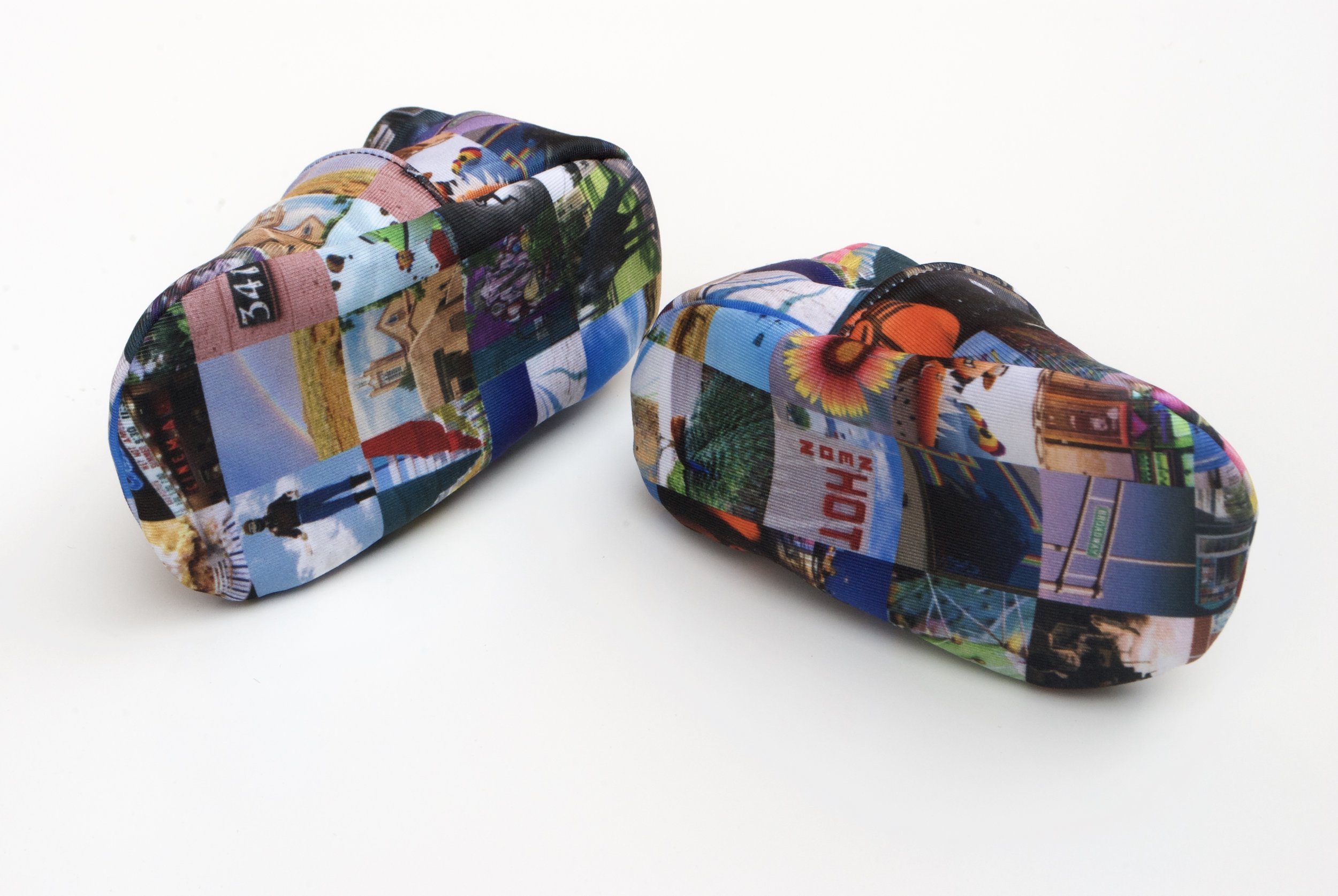 Additional Info
SOLES: Newborn, U.S. 0, and U.S. 1 are fully cloth. U.S. 2 have a suede sole.
+++++++++++++++

Please measure baby's feet before ordering.
With baby lying down, take a string or measuring tape and measure from very back of heel to the end of the longest toe.

Add 1/2'' room for growth.

Select the shoe closest to the measurement. Add 1/4'' instead of 1/2" if you'd like a closer fit.

Ex:

Back of heel to longest toe measures 5.25" long
--Get 5.5'' size for a closer fit
--Get 5.75" size for growth
--Get 6" size to wear for a long time, will be large at first

++++++++++++++++


CARE INSTRUCTIONS: Hand wash or wash on delicate cycle in cold water. Reshape and air dry. Do not put in dryer.