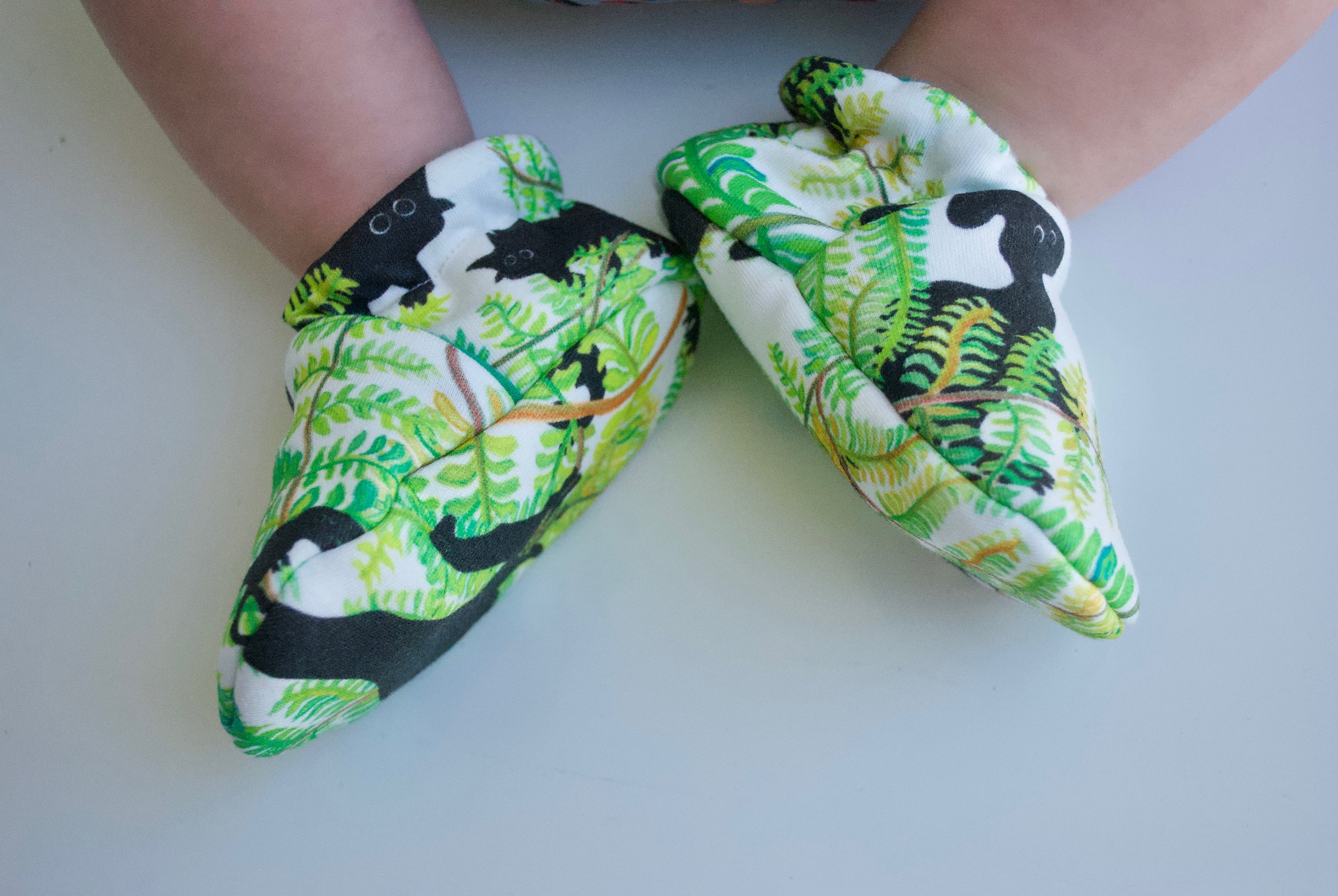 SHOP KICKS
Sneaky Dino Organic Kicks
These sneaky dino kicks are the coolest.

Slight stretch across the top and made extra comfortable with a layer of squishy 100% cotton batting sandwiched between the layers. Elastic around the ankle keeps them on!

The outside fabric is made from stretchy organic cotton, the inside fabric is a comfortable, soft cotton/lycra.
Love them and then pass them along to the next baby you know.
Go hand-me-downs.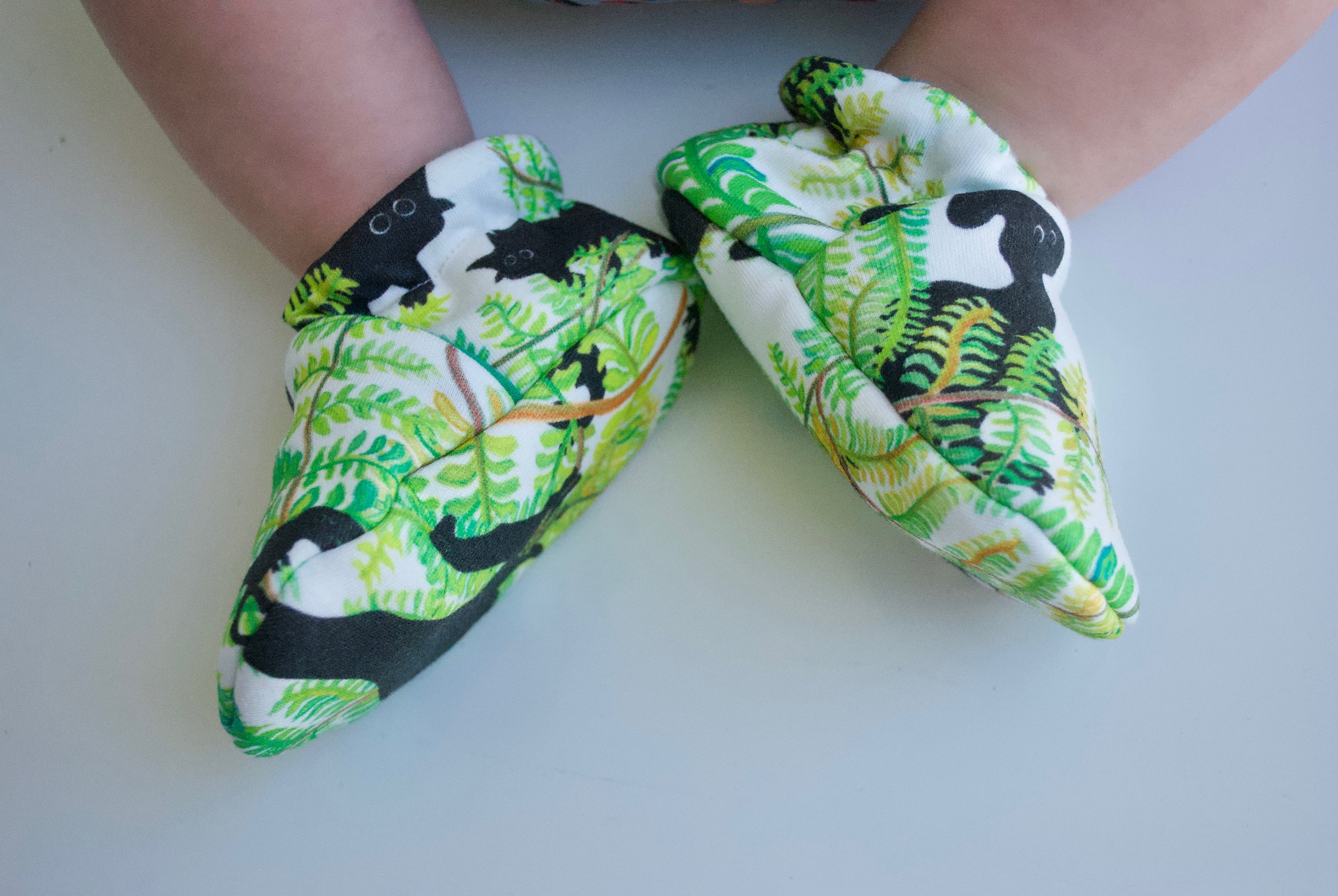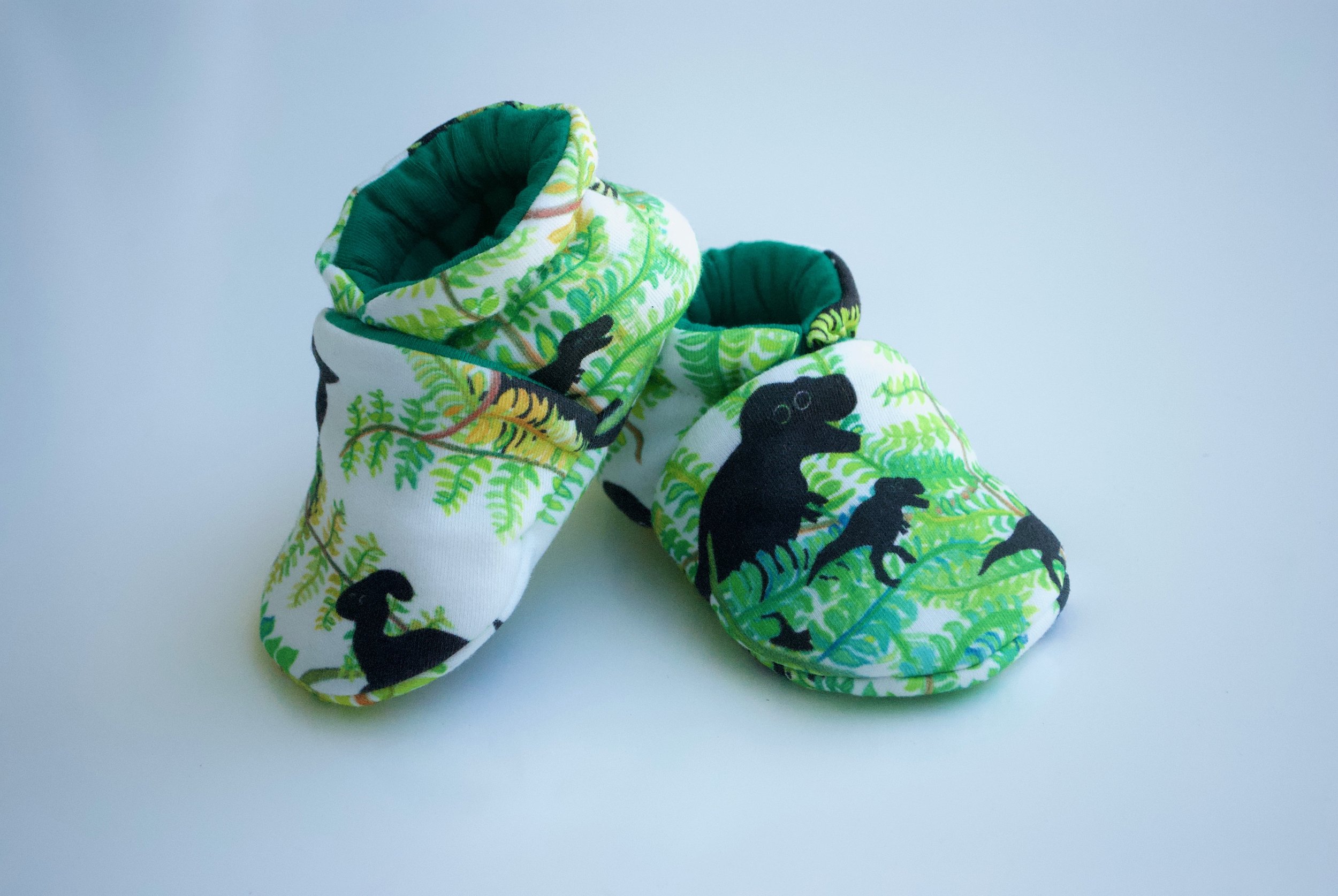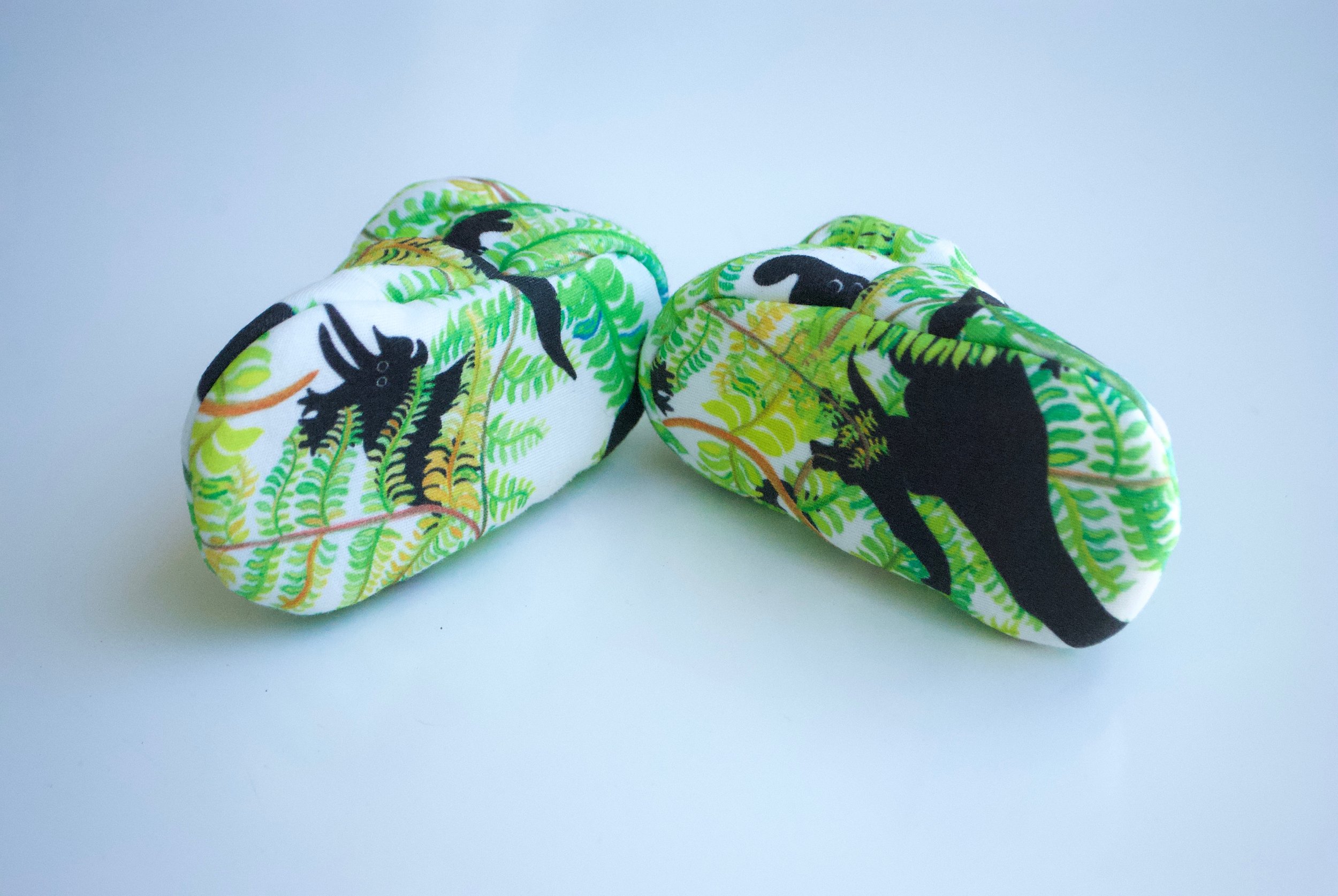 Additional Info
MATERIALS:
Outside: GOTC-Certified Organic Cotton
Inside: 95% Cotton/ 5% Lycra
+++++++++++++++
SOLES: Newborn, U.S. 0, and U.S. 1 are fully cloth. U.S. 2 have a suede sole.
+++++++++++++++

Please measure baby's feet before ordering.
With baby lying down, take a string or measuring tape and measure from very back of heel to the end of the longest toe.

Add 1/2'' room for growth.

Select the shoe closest to the measurement. Add 1/4'' instead of 1/2" if you'd like a closer fit.

Ex:

Back of heel to longest toe measures 5.25" long
--Get 5.5'' size for a closer fit
--Get 5.75" size for growth
--Get 6" size to wear for a long time, will be large at first

++++++++++++++++


CARE INSTRUCTIONS: Hand wash or wash on delicate cycle in cold water. Reshape and air dry. Do not put in dryer.