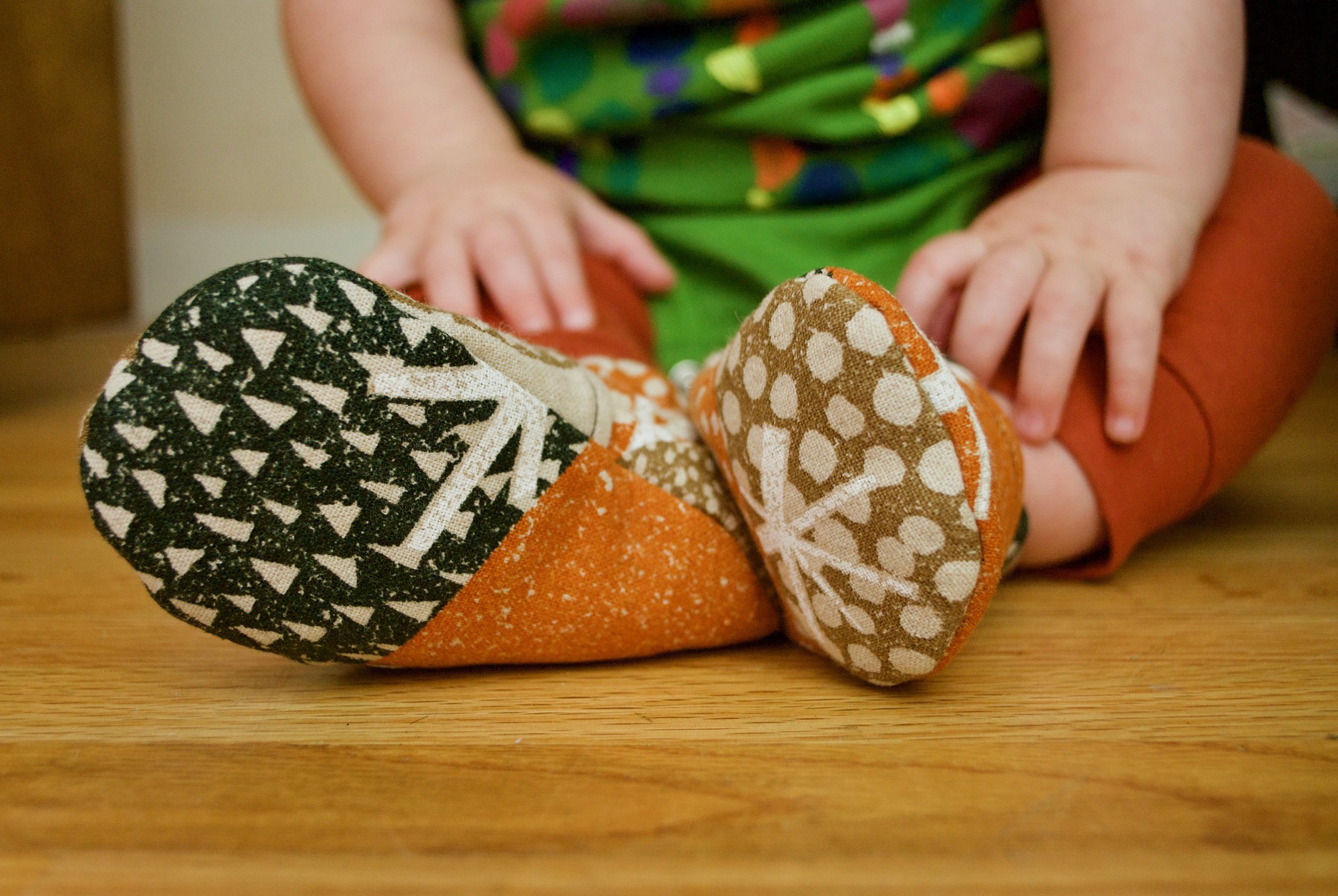 SHOP KICKS
OBB Scandinavian Landscape Kicks
These are cotton/linen on the outside and soft organic knit cotton on the inside. Wide toe box for your babe to splay their feet for awesome coordination, elasticized ankles to keep them on, and they have a layer of batting sandwiched between the layers for strength.
Why shoes for the tiniest of babies? Their feet touch everything, which is essential for playtime, but can be kind of gross or even uncomfortable other times. If you babywear, tiny shoes are great for keeping those feet from being sunburned or from strangers grabbing their feet. If your tiny is held in public places, they don't need to pick up germs from restaurants, stores, etc. and then stuff those germs in their mouth. During the winter, these offer a much more protective layer on those baby feet than a pair of socks. Pull them on top of a footie outfit for extra warmth. If you live in a very chilly place, grabbing shoes with leather soling is recommended.
Because they are made with flexibility and comfort in mind, they are not rubberized and should not be work on wet surfaces. They are soft-soled for building coordination, not conventionally-soled and are not intended for dangerous surfaces such as thorns or glass.
Love them dearly and then pass along to the next baby you know. Go hand-me-downs.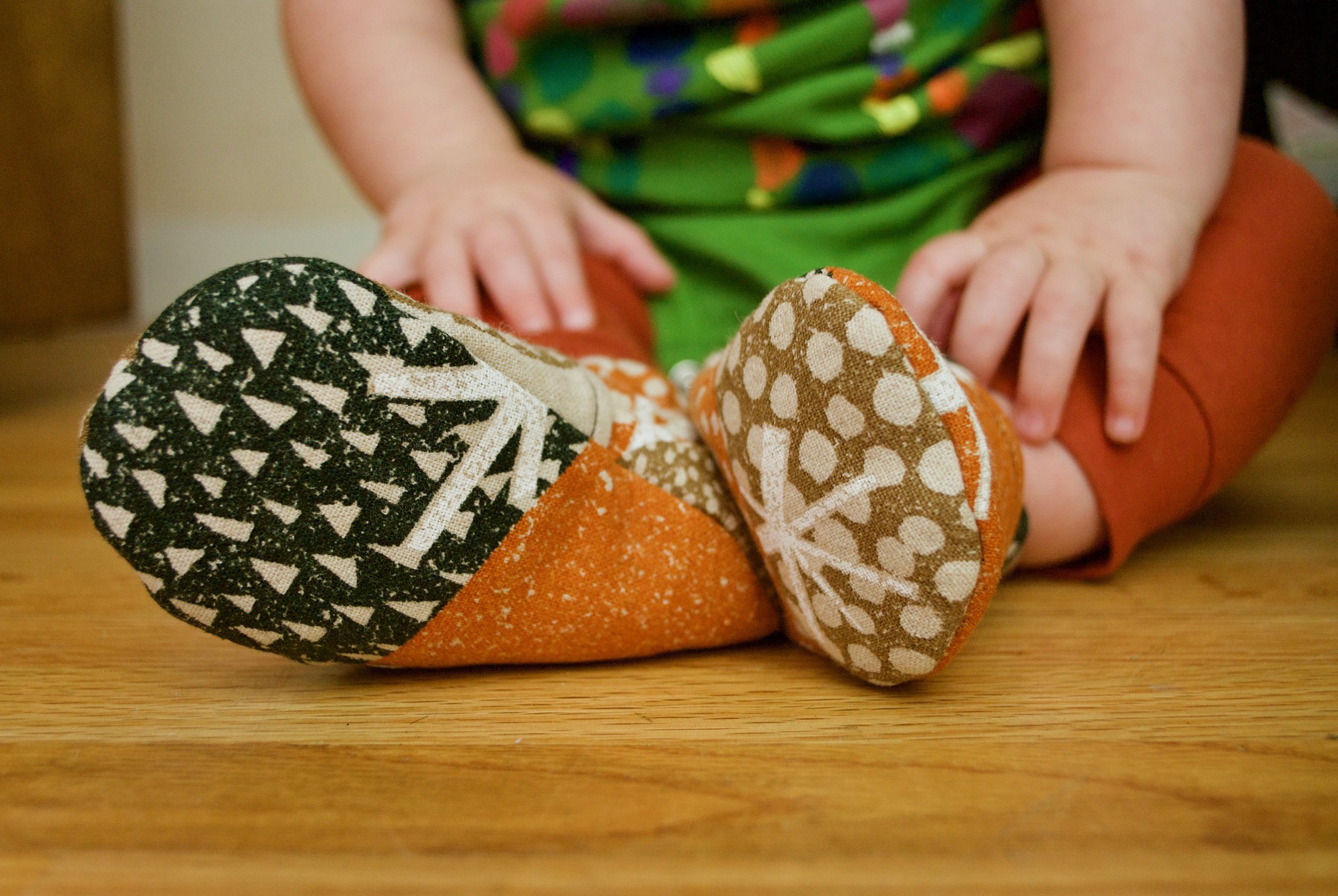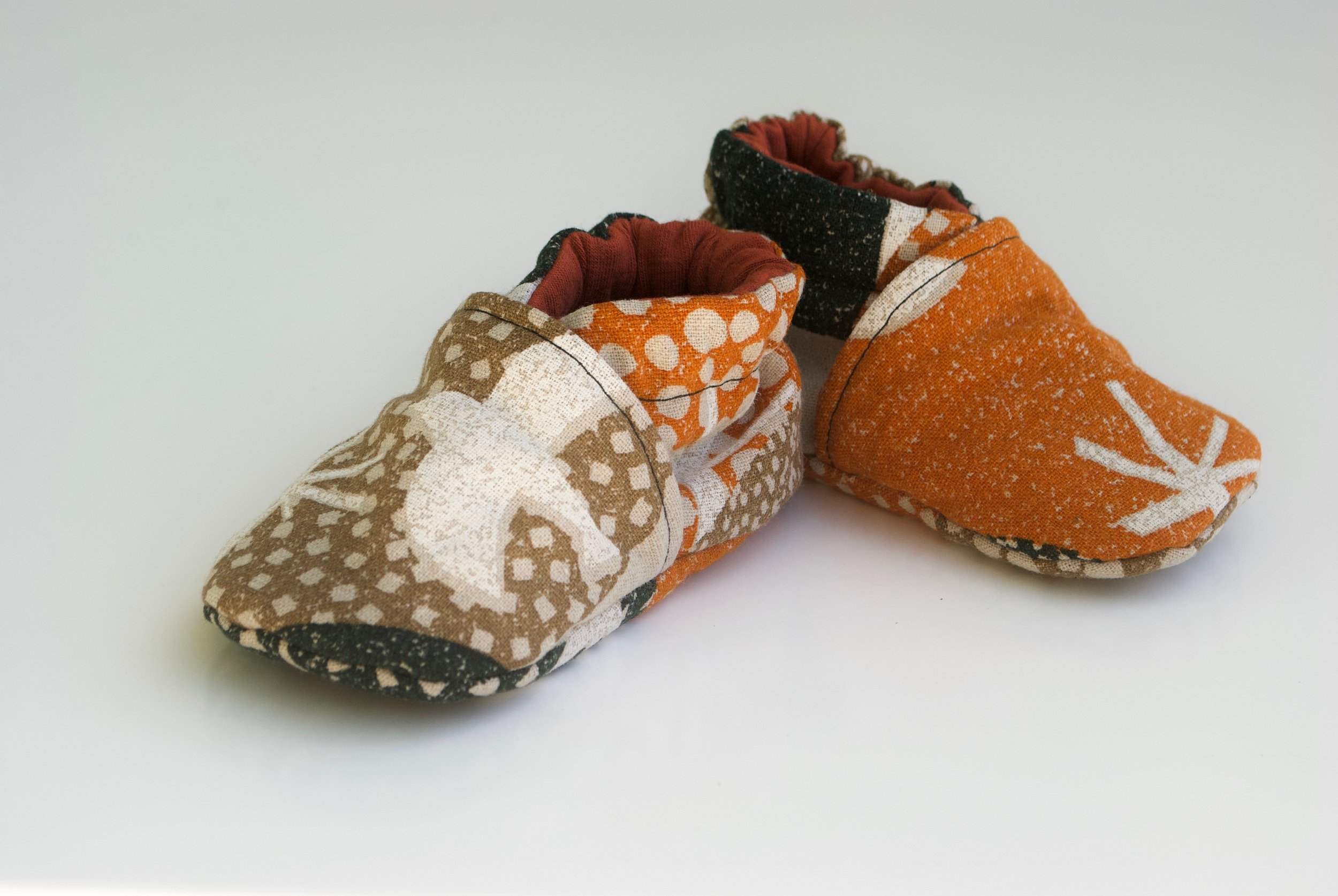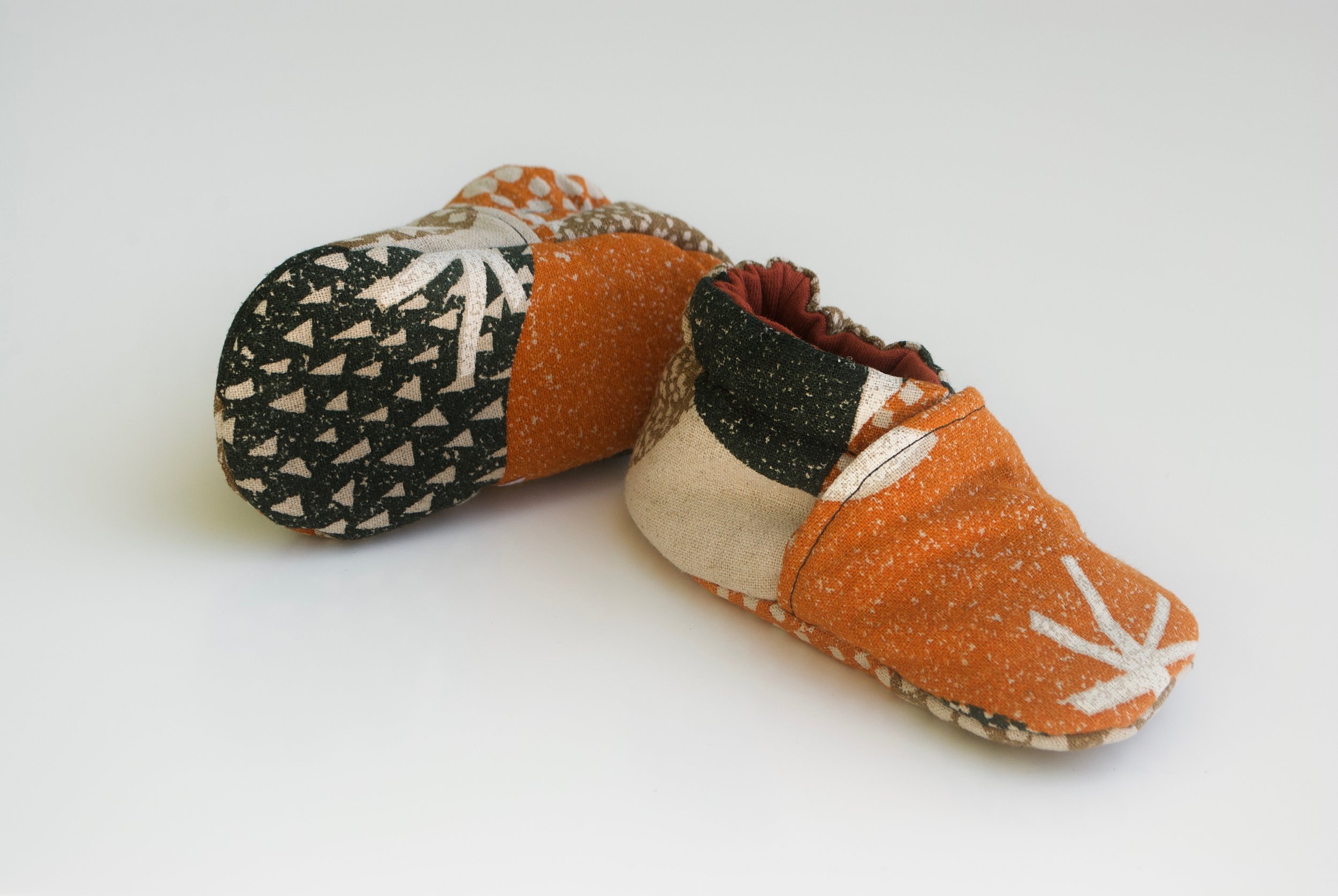 Additional Info
SOLES: Newborn, U.S. 0, and U.S. 1 are fully cloth.
+++++++++++++++

Please measure baby's feet before ordering.
With baby lying down, take a string or measuring tape and measure from very back of heel to the end of the longest toe.

Add 1/2'' room for growth.

Select the shoe closest to the measurement. Add 1/4'' instead of 1/2" if you'd like a closer fit.

Ex:

Back of heel to longest toe measures 5.25" long
--Get 5.5'' size for a closer fit
--Get 5.75" size for growth
--Get 6" size to wear for a long time, will be large at first
++++++++++++++++


CARE INSTRUCTIONS: Hand wash or wash on delicate cycle in cold water. Reshape and air dry. Do not put in dryer.